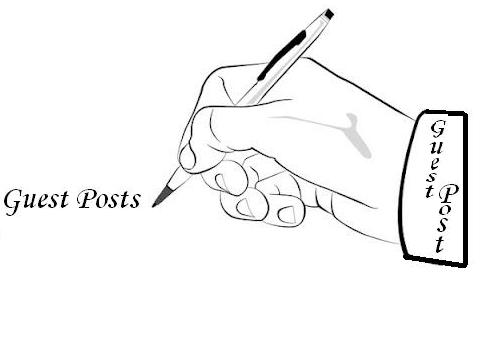 I love Christmas and have always loved that my kids were out of school for two or more weeks at that time of year. I love cooking, decorating, and doing crafts with the kids especially at this time of year. When you are helping your children create and spending time together like that you find out wonderful things about your children. You discover not only their talents but you also get a glimpse into their precious little hearts. I love these times that we can share and if you have never set aside time to do crafts or bake with your children at Christmas I encourage you to start. What a blessing! I am going to share some simple crafts that you can do with your children to get started.
1. Popsicle Stick Snowflakes – I just love doing crafts with the craft sticks (or Popsicle sticks as I call them). I have always picked up a box of sticks for my kids to do crafts with because they are so much fun. To make a snowflake all you have to do is take three sticks and glue them together in the centers to create your snowflake (sort of like an asterisk). Then you can paint them, spray them with artificial snow, paint and then glitter, glue light blue sequins on to resemble the sparkles of snowflake, the options are endless! Then tie with string and hang on the tree for a really cute ornament. The older children could even write Christmas greetings on each arm of the snowflake if they would like.
2. Popsicle Stick Christmas Trees - It is the same principle as above and one of my favorites. Place one stick as the trunk vertically and then starting at the bottom place a full size stick progressively cutting them shorter as you go up the stick just like a Christmas tree. Glue them on and then decorate your trees. You can use yellow construction paper to add a star at the top if you would like. You can even make little ornaments to hang from your tree. Maybe some type of wire, florist wire is easy or even fishing line with a sequin dangling as an ornament? Small pom-poms from your local craft store would be adorable too. I have seen this Christmas tree done also with sticks from the yard. You would not glue them together but perhaps use florist wire to create your tree but it brings a warm and woodsy look in to the home when hung on the holiday tree.
3. Yarn Christmas Trees –
I think these are precious and so easy but they would add such holiday cheer to any home. I would probably even buy one of these if I saw them at a craft show when they turn out really well. Buy Styrofoam cones from your local craft store. They come in various sizes and it really does not matter but I generally get the smaller ones for my kids to decorate. You will need green yarn and some fancy push pins. You know the push pins with the little balls on the ends instead of the flat headed ones? You can get them at the craft store or fabric store. They have bags of buttons at the craft stores now and if you do not have a lot of old buttons at home you will need to pick up a bag. Just take the yarn and secure it at the bottom with a pin and wrap it all the way the tree as close together and tight as you can and then glue it at the top making sure to have a nice peak at the top. If you have younger children you could always dilute some glue and brush it on the cone so that the yarn will stay adhered if you are worried that they cannot get it tight enough to stay on the cone. The next step is to use your decorative push pins and "decorate" your tree with button ornaments. All you have to do is pin them on! So cute, sweet, and easy.
4. Button Wreathes – This is a great craft project and goes along with the vintage look of the button decorated Christmas tree we just talked about above using that same bag of buttons that you bought at the craft store. I think pipe cleaners would work nicely for this one but you can use your imagination. Pipe cleaners, silky ribbon, and buttons are all you need. Use a pipe cleaner and thread it with buttons and bend in a wreathe shape. You could also use florist wire for this. You can select any color buttons you would like to make a pattern or stick with all one color. When you are done tie a silky ribbon to it and hang it on your holiday tree. It adds such a homey touch to any tree. It makes me feel like I am at my great-grandma's house!
5. Christmas Cone Trees – Here is a green craft for those of you going green! You get the opportunity to recycle your toilet paper rolls. Using a toilet paper roll make small cuts in one end and fold the roll out a little so that you will have a flat surface to glue to the "cone" for the top of the tree. Using pretty Christmas colored scraping paper or a thick wrapping paper cut out a half circle shape that will fit as a cone on top of your toilet paper trunk. Twist it into a cone and seal it with a glue stick or some kind of glue and then place it over the end of the roll that you cut and flattened. Glue the "trunk" to the cone and there you have it! If you only have white paper around then have the kids decorate the paper by coloring on green garland and ornaments before shaping it into a cone and gluing together.
6. Sugar Cone Christmas Trees – Any craft that has candy or sweets involved all the kids will surely love. You will need sugar cones (pointed ice cream cones) for this one and some vanilla icing, either homemade or store bought will do. You will need green food coloring to color the icing green for your trees. The little ones will need a little help with this one, or not if mamma does not mind a bit of a mess. Have them ice their upside down cones with green icing and then decorate their trees with M&M's, red licorice garlands, gumdrops, or just about any candy you can come up with. Just stick it right into the icing and you have your own edible Christmas tree. They will have fun making it and eating it!
7. Pom-pom Pine Cone Trees – This is a craft for all ages and these pine cones can be used as table decorations or tree ornaments when you are done. Purchase a bag of small pom-poms from the craft store and if you do not have access to pine cones in your yard or a neighbors you will need to buy the pine cones as well. All you need is a little glue to attach a pom-pom to the "boughs" of the pine cones and you have a beautiful little pine cone tree. These would look cute hanging on the tree or as a display for your holiday table. The children will love seeing their creations being used as decorations for the holidays.
These are just a few easy crafts to get your holidays started. I encourage you to take some time to just sit around with the kids and have fun crafting and decorating. These are the times they will remember and carry in their hearts. Sometimes the shopping, the errands, and the events need to take a backseat to the one on one time we spend with our little ones. Have a wonderful holiday season!
Author Bio
Sara is an active nanny as well as an active freelance writer. She is a frequent contributor of
http://www.nannypro.com/
.
·
Please accept my deepest gratitude. MRS.D.
KEYWORDS:
Popsicle Stick Snowflakes