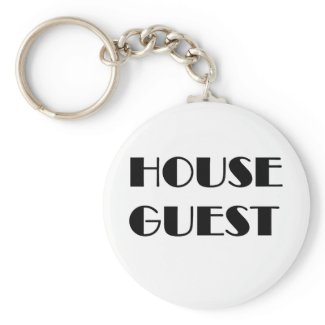 I would like to introduce you my guest Kelsey Clark.
You can also contribute to my site by submitting your proposal by email.
Please keep in mind my blog is very friendly and children oriented.
Great Book Series for Middle School Kids
When I was a middle school kid I devoured book series like candy. I always loved starting a new series because that meant I had a few books to get to know the characters and really get in depth with their stories without getting bored. There are some series that are long and disconnected, like the twisted tales of Goosebumps, and others that have one big story line, like Harry Potter, but all series have one thing in common. Once they have you hooked it is hard to let go without reading them all!
1.
Bunnicula Series by Deborah and James Howe
– What kids does not like to read a book written by a dog? The funny and charming pets that narrate this series make Bunnicula loads of fun for even very young readers. The hints of suspense and horror that come with the vampire aspects are enough to keep older readers interested without frightening the younger ones. A great series for any child.
2.
Into the Land of the Unicorns Series by Bruce Coville
– This book series is especially great for children who live fantasy creatures like unicorns. When a young girl is magically transported to the land of the unicorns and makes friends with them, she must eventually choose which side she will take. Her father, the hunter's, or her friends the unicorns? A bit violent and scary in parts, this series is better for older readers.
3.
Goosebumps Series by R.L. Stine
– This huge and varied series has no overarching story line but is rather a collection of creepy tales that will keep kids wide eyed and reading. Thankfully they never get too scary and almost always have a sense of humor to the ending. For kids that like to be creeped out but not terrified, this is a great series to start out with.
.
4.
Animorphs Series by K. A. Applegate

–
Another long series, this one does have an overarching plot line. When a group of kids encounter aliens and obtain the ability to turn into any animal they touch for a short period of time, they also get the responsibility of protecting the Earth from secret parasite invaders. Join the group as they battle on Earth and in space against their friends, family, and teacher who have been overrun by this secret foe. Who will win?
5.
Cirque du Freak Series by Darren Shan
– A vampire series is nothing to be proud of, I know, but this one does have some aspects that especially boys will like. With gruesome adventures, plenty of dark humor and creepy critters everywhere, older readers will get a kick out of Darren's half-vampire existence.
6.
Indian in the Cupboard Series by Lynne Reid Banks
– What would you do if you could make plastic figures come to life? Well, when a young boy brings his plastic Native American to life he soon learns what it means to take care of others, be strong, and grow up to be a real man. Full of adventure and excitement, this book series is great for all ages.
7.
The Plant That Ate the Dirty Socks Series by Nancy McArthur
– When two brothers have to share a room and one is messy while the other is neat, you know you will have problems. After they plant a couple of mysterious seeds their problems intensify. Where are all their socks going? Why are the plants getting so big? What makes that slurping sound in the middle of the night? And did that plant just move? Kids will get a kick out of the discoveries the brothers make about what, exactly, their plants are and what their diet consists of.
.
8.
Harry Potter Series by J. K. Rowling
–This most famous British series is well known to most of us, but it is a great series for middle school kids. Full of adventure and excitement and great vocabulary, this series has nothing but praise from me. Even adults love it, so what is not to like? Anything to get kids to enjoy reading!
9.
Hunger Games Series by Suzanne Collins
–This series is a bit violent for me, so I recommend it for older readers. With kids battling each other to the death and a love triangle that permeates the plot, younger readers may get confused or upset by the contents. However, it is a very popular series at this time and many children and adults seem to love it.
10.
Fear Street Series by R. L. Stine
– Like Goosebumps, this series is a mismatched bunch of horror novels for kids. These are a bit scarier than Goosebumps, however, and should only be for older children or those who like being scared.
11.
My Teacher is an Alien Series by Bruce Coville
–What would you do if you found out your teacher was an alien intent on destroying the plant? Well, anything you could to stop him, right? When a geek, a bully, and a pretty girl team up to stop the alien teacher invasion, anything is possible. Along the way they learn what it means to be human, to be smart, and a little more about what makes every person unique. A great series with a lot of learning potential for any age.
12.
Aliens Ate My Homework Series by Bruce Coville
–When miniature aliens start eating Rod's homework, he is left with only one question: what will he turn into his math teacher now? But his world is about to get more complex as he learns that not only is he half alien, on his father's side, but the class bully is actually an alien undercover trying to get the secret information locked in his brain. Information that could allow the criminal mastermind to rule the galaxy. Kids of all ages will love to read about how Rod teams up with the tiny aliens and saves the universe, and his long lost father.
.
13.
Stinker from Space Series by Pamela Service
–When an alien crash lands on Earth and is dying, he has only one choice. Transfer into the nearest living creature. Unfortunately, that creature happens to be a skunk. Thus, Stinker is born. Complete with telepathic abilities and a technological mind far beyond any human, Stinker must cooperate with two school children to find a way back into space to deliver vital information that will save our corner of the universe. If that means hijacking a NASA space shuttle, then so be it. Kids will love the humor and suspense in this great two book series.
These are just a few of the great book series out there for kids. There are so many more. From classics li
ke Nancy Drew and the Hardy Boys to new favorites there is always something that will get kids interested in reading. Find out what sort of books your child like and try them out on one of these series. Hopefully they will get as hooked on reading as I did and enjoy the many adventures that books can take you on.
Kelsey is the editor in chief for www.findananny.net/. She loves to write article and ideas that parents & nannies would be interested in hearing. She helps society on giving information about nannies through nanny services. She is a professional writer & loves writing on anything.
·
Please accept my infinite gratitude. MR
S.D.