EDUCATE ABOUT CULTURAL DIFFERENCES
We live in a world where children are increasingly exposed to hatred and intolerance of cultural diversity, so it's up to us as parents to teach kids about the value of the acceptance of others. Before you lose your youngsters to prejudice, discover 10 children's books that teach diversity.
One Green Apple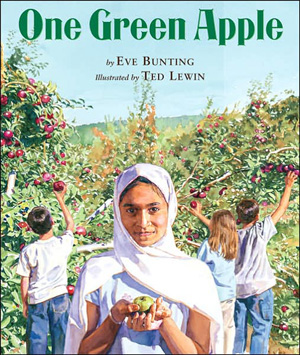 Facing the challenges of being a new kid in a new country with a new language, Farah finds comfort in the similarities she finds on a field trip to an apple orchard. As the class works together to make apple cider, the young Muslim immigrant begins to connect with her classmates when she realizes it takes many types of apples to make the sweet beverage.
One Green Apple
by Eve Bunting (Amazon Prime, $12) is aimed at kids ages 4 and up.
Two Mrs. Gibsons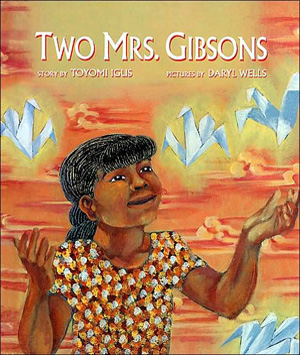 In a world where biracial children are becoming the majority, this touching children's book celebrates cultural diversity by highlighting a little girl's relationships with her Japanese mother and her African-American grandmother. While the story teaches kids about diversity, it is the lesson that the strengths come in those differences, especially within your own family, that shines through.
Two Mrs. Gibsons
by Toyomi Igus (Valore Books, $2) is suitable for children ages 6 and up.
Little Blue and Little Yellow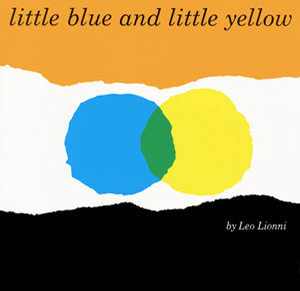 Originally written during a time when races were often separated, two little dots of colors form a friendship represented by the color green that was not accepted by all, namely their own parents. However, the message of tolerance and acceptance of cultural diversity is delivered through the blending of the colors by the parents themselves in the end.
Little Blue and Little Yellow
by Leo Lionni (Barnes & Noble, $7) is a terrific book for children in preschool and beyond.
Jack & Jim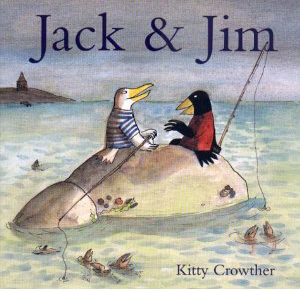 With messages of tolerance and the beauty of diversity weaved into the tales of two birds from different parts of the world, children will grasp the easy-to-understand messages illustrated in the watercolor artwork of Kitty Crowther. Children will learn that the birds' friendship is based on what's beyond their feathers — what's inside their hearts.
Jack & Jim
by Kitty Crowther (Valore Books, $14) is perfect for little ones ages for 4-8.
The Big Orange Splot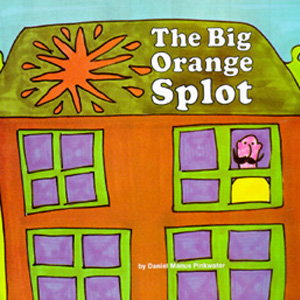 The message of individuality and self-actualization is easily delivered when Mr. Plumbeans's house is splashed with orange paint. Although the choice he makes to paint his house in multicolored hues is in response to the intolerance of his neighbors, the lesson to accept people as they are is received loud and clear to toddlers and grade schoolers alike.
The Big Orange Splot
(Barnes & Noble, $5) by Daniel Manus Pinkwater is geared toward children ages 4 and up.
Alphabet Kids book series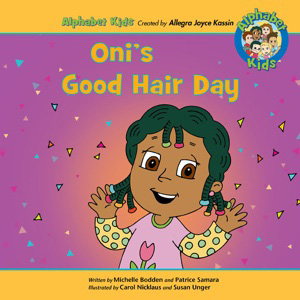 This multicultural series of books features kids of all different ethnicities who experience intolerance but grow thorough the discovery of their own customs, strengths and appreciation of others' differences. These affordable reads help promote tolerance and understanding of cultural diversity through situations with which kids can identify. The
Alphabet Kids
book series (AlphabetKids.com, $35 for the complete set) is geared toward kids ages 2-7.
The Sneetches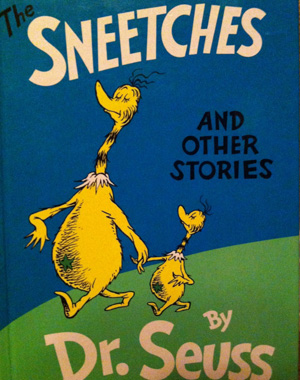 Unlike many of the Dr. Seuss books you know, this children's book contains a number of short stories that weave a message of tolerance and teaches kids about diversity. Through the Sneetches, Zax and two other stories, the lesson that friendship is more important than differences is delivered through Dr. Seuss's lovable way.
The Sneetches and Other Stories
(Amazon Prime, $10) by Dr. Seuss is great for kids ages 5 and up.
The Sandwich Swap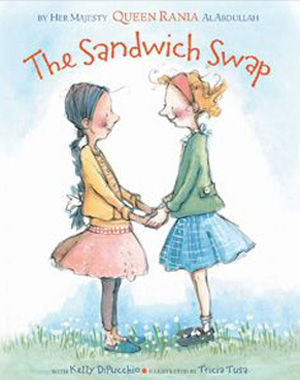 When a small disagreement over a hummus sandwich causes two best friends to divide, the story spreads across the school and transforms into intolerance. In an effort to mend fences, the principal helps the girls to celebrate their differences while giving the student body a lesson in the beauty of cultural diversity.
The Sandwich Swap
(Amazon Prime, $11) by Queen Rania of Jordan Al Abdullah and Kelly DiPucchio is a wonderful choice for kids ages 3 and up.
Children Just Like Me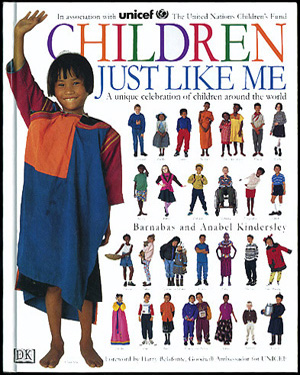 Based on interviews with youngsters from all around the world, this children's book celebrates the beauty of cultural diversity while linking the worldwide similarities children of all walks of life share. Filled with photos and information on children of every continent in more than 140 countries, young readers will learn the foods, living conditions and fun in communities that are more similar to their own than they may first think.
Children Just Like Me: A Unique Celebration of Children Around the World
(
Amazon Prime
, $15) by Anabel Kindersley and Barnabas Kindersley was created in collaboration with UNICEF and is ideal for kids grades 3-6.
The Colors of Us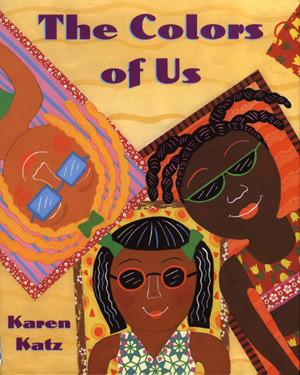 Through a little girl's quest to paint a picture of herself, Lena and her mother take a walk through their neighborhood to understand that skin color comes in all sorts of shades. As Lena and her mother compare each person's skin color to food such as honey, cinnamon and more, diversity is put in a perspective even small children can grasp.
The Colors of Us
(Barnes & Noble, $8) by Karen Katz is terrific for children ages 4 and up.
More about teaching diversity
Expose your kids to different cultures
Is your child prejudiced?
Encouraging kids to embrace diversity and differences
COURTESY OF
Michelle Maffei
Thank you for reading this article. I hope you found it interesting.